1000 Hospital Road
Waynesville
Missouri
65583
Overview
WoodRidge provides a full continuum of treatment services for adolescents, children, and senior adults with inappropriate behavior, as well as acute psychiatric needs. We also offer specialized programs for girls, substance abuse, sexual behavior disorders, and educational programs. WoodRidge Behavioral Care, LLC, is headquartered near Nashville, TN, with facilities in three states. We specialize in the treatment of children, adolescents, and senior adults who have psychiatric, behavioral or emotional problems. Some locations offer specific programs for girls, specific programs treating adolescents with sexual behavior disorders, programs treating clients with substance abuse problems. Other locations offer acute psychiatric services for senior adults and adolescents. A multi-disciplinary treatment team works with the individual clients and their families, to positively impact their families, schools, careers, marriages and relationships.

Woodridge of Missouri LLC DBA Piney Ridge Center Photos

Facility Operation
Privately owned;
Treatment Approaches
Cognitive behavioral therapy (CBT); Dialectical behavioral therapy; Addiction treatment counseling therapy; Trauma-related counseling; 12-Step based treatment approach; Contingency management/motivational incentive; Motivational interviewing; Counseling for anger management; Relapse prevention planning;
Age Groups Accepted
Adults ages 36 to 64;
Primary Focus of Provider
Dual Diagnosis Drug & Alcohol Addiction Treatment;
License/Certification/Accreditation
State substance abuse agency; State mental health department; The Joint Commission;
Special Programs/Groups Offered
Persons with co-occurring mental and substance abuse disorders; Adolescents; Persons who have experienced trauma; Persons who have experienced sexual abuse;
Treatment Center Settings
Residential treatment program; Short term residential treatment program; Long term residential treatment program;
Gender Accepted
Female; Male;
Type of Care
Drug & Alcohol Addiction Treatment; Oral form of Naltrexone; Facility does not treat opioid addiction; Nicotine cessation treatment; Offers individual counseling; Offers group counseling; Offers counseling for families;
Facility Smoking Policy
Smoking is allowed in certain areas;
Payment Assistance Available
Non Profit Organization; Accepts cash or self-payment; Accepts medicaid; Accepts state financed health insurance plan other than Medicaid; Accepts private health insurance plans (call center for specific plans accepted); Accepts military insurance (such as Tricare);
Is this treatment center really free?
Most of the listings on this website are free; however, we decided it would also be helpful for our visitors to see sliding scale treatment centers and low cost rehab centers for low income persons.
Top Rehab Centers Near Waynesville, MO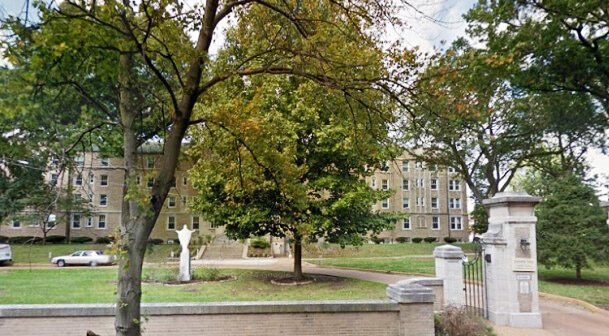 325 North Newstead, Saint Louis 63108
Center Desc: Queen of Peace Center offers a variety of family-centered behavioral health treatment programs including comprehensive substance abuse treatment and rehabilitation, clinical services to clients and their family members, pregnant and postpartum suppor
User Reviews: Queen of Peace Center was very helpful in all aspects of recovery. Queen of Peace Center is a rehabilitation facility which gives their patients many different programs to chose from to help them become sober. I would definitely recommend it. Wonderful facility! Queen of Peace Center offers the latest technology. This facility has much more amenities than any other facility that I have gone to in the past.
User Reviews
Please note: Anyone attempting to manipulate or spam our system or the providers' own listing pages risks having all content removed.