28-30 Day Addiction Rehab Program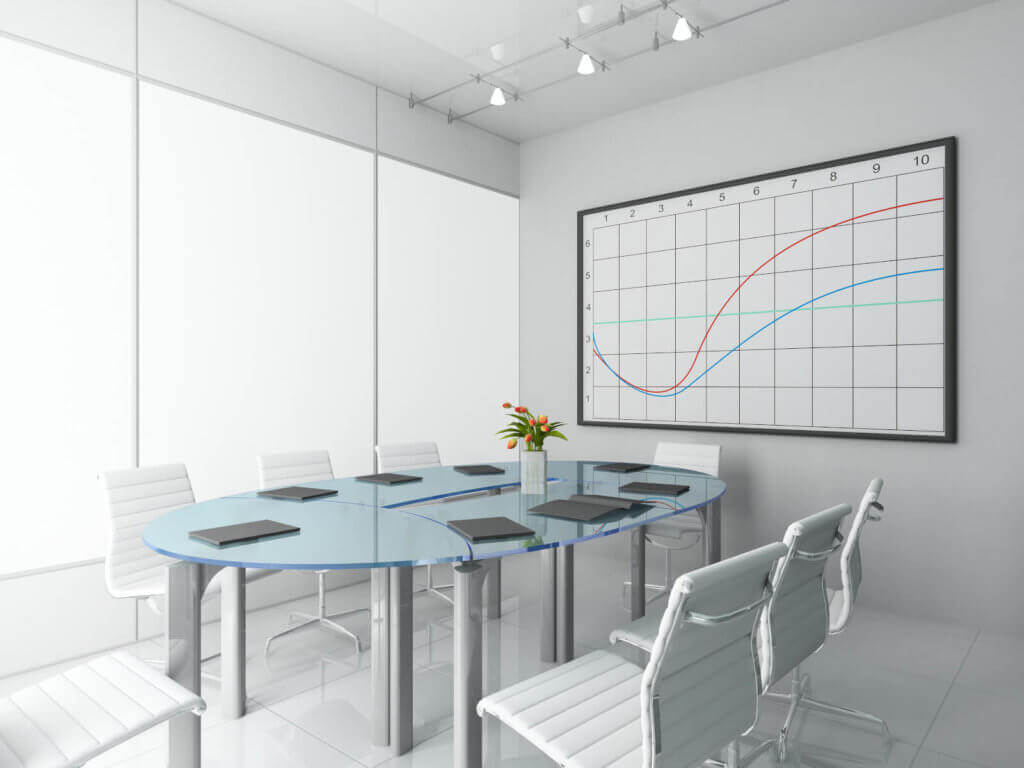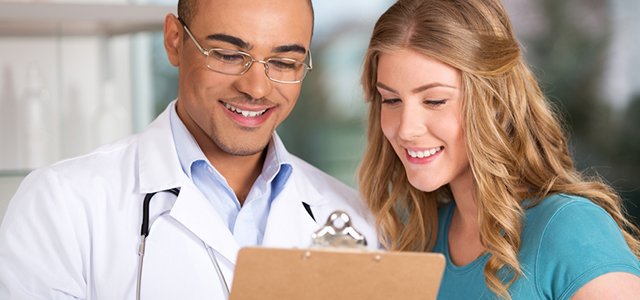 Once you realize that you or someone you love needs help overcoming an addiction, the next step is to seek out treatment. A 28-30 day drug and alcohol recovery program can provide you with the resources you need to overcome an addiction and start a whole new chapter in your life. It is important to know that you are not alone. The Substance Abuse and Mental Health Services Administration's 2015 National Survey on Drug Use and Health reports that 3 million people ages 12 and older received substance abuse treatment in 2015.
Choosing a 28-30 day addiction rehab program isn't a quick decision. You'll want to take the time to consider various factors that will influence your treatment process and outcome. For instance, would you prefer an inpatient or outpatient treatment program? Some people benefit from inpatient 28-30 day rehab due to the structured environment accompanied by around-the-clock care, while others prefer the flexibility of an outpatient program.
If you or someone you know is having a hard time quitting drinking alcohol or abstaining from drug use, you might want to consider 28-30 day addiction rehabilitation (rehab) program. Rehab centers provide a chance to get and stay clean without requiring a long-term commitment. At the end of the rehab program, some individuals may continue on with a long rehab program, transition into an outpatient program, or participate in ongoing aftercare to help maintain their new sobriety.
Overview of 28-30 Day Addiction Rehab Programs
28-30 Day rehabilitation center is one of the most common types of recovery programs.
It usually includes an intake evaluation, a detox period, individual and group therapy and aftercare planning.
One-month programs can help people overcome resistance to addiction treatment, allow them to detox from drugs and alcohol and let them reflect on their future.
These programs may not offer enough treatment for people who have more severe addictions or who have relapsed.
Consider the success rate, methods of treatment, staff expertise and cost of the program before making a decision.
This type of program requires that you live at the rehab center for 28-30 day. During those 28 or 30 days, you will attend individual and group therapy sessions, participate in 12-step or other support group meetings, and learn relapse prevention techniques to help you stay sober. Residential rehab settings also provide you with the opportunity to live with other people who are struggling with drug and alcohol addiction so you will feel less isolated and can start building a sober support network of friends and peers.
28-30 day programs may be "lockdown" programs—which means that, while enrolled, you reside at the rehab facility for the entire 28 or 30 days and might not be allowed to have visitors in that time. Some programs may have an initial restricted period but may grant you more flexibility as your recovery progresses, while others let you come and go as you please or have approved visitors from the start. There are a wide variety of 30-day programs out there, so it can be helpful to check out several programs before deciding to commit to one.
Why Choose This Option?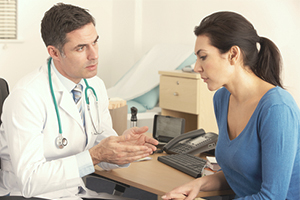 A 28-30 day drug rehab programs are often a good starting point for people struggling with addiction. Addicted individuals may be reluctant to make a long-term commitment. Some might initially think they don't need help and they don't want to attend a program at all. 28-30 day is a short enough time period that people who are otherwise unwilling to try a program might be willing to commit to it.
A 28-30 day rehab program is also enough time for a person to clear their head from their addiction. In 28 or 30 days, you can detox and begin to get used to living a sober lifestyle. This allows you to think more clearly so you're more likely to make good decisions and apply what's been learned after the rehab period has ended. Many programs will be able to extend the duration of treatment as needed, based on the progress made during the first 28 or 30 days, or can make arrangements to transfer individuals to a longer program.
If you or a loved one is struggling with the decision to choose 28-30 day addiction rehab, please call our confidential helpline. Our rehab placement specialists can help you make the right decision and find the best 28-30 day rehab to meet the needs of you or your loved one.
What Are The Benefits Of 28-30 Day Treatment?
Some people may be quick to think about outpatient treatment for accelerating drug abuse or for the early stages of addiction. Others may consider it if they're worried about relapse or trying to get back on track after it's already happened. While outpatient treatment may work for some in these situations, a 28-30 treatment program may be your better option. These programs can give you or your loved one much needed time away from the pressures and negative influences which trigger drug abuse.
Relapse is a very real possibility during recovery, and according to the National Institute on Drug Abuse, it is quite likely. They also write that "recovery from drug addiction is a long-term process and frequently requires multiple episodes of treatment." A 28-30 treatment program can be helpful for a person who is seeking to prevent or overcome relapse. These shorter programs can help you to brush up on your coping skills while building your recovery confidence back up again.
Some people with more intense addictions can't leave the responsibilities of their life or afford to go to treatment for that long. A 28-30 day program gives these people the opportunity to receive intense and compassionate care in a shorter amount of time.
What Treatment Methods Are Used Within These Programs?
During a 28-30 day treatment program you will experience a combination of treatment modalities. These methods vary depending on your unique needs and the drug of abuse. Every good treatment program should teach you coping, interpersonal, and life skills. In addition to these, they should help you to build both a relapse prevention and aftercare plan.
Addiction affects an individual on many levels. A personalized treatment program treats a person from a physical, mental, and emotional standpoint. Medications and behavioral therapies are two of the most important components in treating these factors. They are often used together within medication-assisted treatment.
Medications: Various medicines may be used to treat symptoms of withdrawal, cravings, or co-occurring disorders. These may be used during detox and treatment.
Medical Detox: Certain drugs are highly addictive and may need a medical detox. This process rids your body of the drug and any harmful chemicals it burdened your brain and body with. Some people think detox is all you need to become sober. This couldn't be farther from the truth. Detox is just the first step on the path towards a drug-free life.
Behavioral Therapies And Counseling: These may include:
Motivational interviewing
Cognitive behavioral therapy
Dialectical behavioral therapy
Treatment for co-occurring mental health disorders
Family therapy and support
Individual and/or group sessions
Peer Support: Being able to interact with and learn from your peers is one of the biggest benefits of inpatient treatment. For this reason, many programs also utilize peer support groups such as Alcoholics Anonymous.
Additional Modalities: Addiction can strip the self-confidence from your life. When drugs or alcohol take the main focus in your life, things you previously enjoyed often begin to seem less important. A critical part of treatment is learning how to regain these things. Various other modalities may be used to support your treatment goals and enhance these factors, including:
Adventure or wilderness therapy
Art therapy (dance, music, or painting)
Exercise therapy
Holistic therapies (acupuncture, massage, or yoga)
Nutrition support (organic diets, personalized meal plans, or cooking classes)
Pet therapy
What Happens in Rehab?
A 28-30 day drug recovery program allows you to live at the facility while undergoing substance abuse treatment. It is one of the most common types of recovery programs available. These programs usually include:
An initial or intake evaluation of your addiction and any other mental or physical issues you may have. A team that can include doctors, nurses, psychiatrists and therapists will create a treatment plan for you based on your unique situation.
A detox period. Detox is the process of allowing the body to rid itself of any remaining toxins while addressing withdrawal symptoms. Detox can include medical assistance, if necessary.
Active addiction treatment. This phase of treatment will typically include both individual and group therapy, as well as addiction education, relapse prevention skills training and aftercare planning.
During the course of 28 or 30 days, you will attend both group and individual therapy sessions, and you'll also have the option to attend 12-step meetings that help recovered patients maintain their sobriety. These meetings and therapy sessions give you the opportunity to interact with people who are struggling with the same issues that you are. Many recovery centers provide both 28-day and 30-day drug recovery programs, which include similar services.
How Much Does a 30-Day Program Cost?
30-day drug rehabs are, on average, going to be cheaper than longer-term programs because of their short duration. 30-day inpatient treatment programs can range between $400 and $900 per day, totaling $14,000 to $27,000 depending on the level of care needed and the luxury level of the facility. The costs of rehab cover food, room, and board, in addition to the intensive therapy for the duration of the program—so it makes sense that a 30-day drug rehabilitation program will cost less than a 90-day or longer-term program. It is more likely that insurance companies will cover the costs of a 30-day addiction rehab program than their longer-term counterparts.
What to Look for in a 30-Day Rehab
Not all 30-day drug rehabilitation programs are the same. Here are some of the factors to consider when evaluating one-month treatment centers:
Highly credentialed staff. The people who work at a 30-day treatment program don't all have Ph.D. or MD degrees. However, there should be at least one qualified medical practitioner and at least one licensed psychologist on staff. Staff members should have expertise specifically in dealing with addictions, and it is particularly helpful if they are knowledgeable about the specific addiction you or your loved one is dealing with.
Treatment techniques. It is important to make sure that a 30-day addiction rehab uses techniques that have been extensively studied and shown to be effective at treating addiction. These are known as evidence-based practices that are tailored to the specific substance that is abused; treatment facilities that utilize evidenced-based treatment techniques are most likely to help addicted people achieve long-term sobriety. Some of these treatment strategies may include medication-assisted treatment, cognitive behavioral therapy, contingency management, the Matrix Model, the community reinforcement approach, and motivational enhancement therapy.
Aftercare opportunities and flexible schedules. Although the program itself may only be a 30-day addiction rehab, individuals who complete the program may still need ongoing help afterward. Aftercare plans are developed throughout the treatment process and are tailored to each person's needs. Some programs offer their own follow-up care such as on-site outpatient therapy, while others may refer graduates to private therapy or 12-step meetings. Most 30-day rehab programs will provide solid aftercare planning prior to program completion to set their graduates off on the right foot—allowing them to receive extra support after leaving the rehab facility. It's best to ask about affiliated aftercare programs and in-treatment aftercare planning prior to selecting a program. Similarly, look for a program that offers the option to extend treatment if necessary so a longer-term commitment can be made if needed after the initial 30 days of rehab.
How to Find a 28-30 Day Treatment Program
If you are interested in looking for a 28-30 day rehab program, there are plenty of resources available to help you with your search. Don't be afraid to ask questions about the facility, the treatment methods used, and the rehab center's policies. This will help you find the right 28-30 day addiction rehab for you or your loved one.
"Finding the right addiction rehab can be overwhelming, but help is available."
If you have the time, and if the rehabs that you are considering are local, it would be ideal to visit each one in person. Pay careful attention to how you feel about the surroundings and the staff. Talk to the intake person at each center about the program to find out what types of treatment are offered and how much it will cost. It is not always feasible to do a site visit prior to entering treatment. If you can't visit in person, call and talk to staff so you can get a sense of how well you or your loved one will fit into the program and what to expect during treatment.
It may seem like a lot of effort just to sign up with a 28-day or 30-day addiction rehab program, but it can be very helpful to take the time to evaluate several different programs. Although many 30-day rehabs provide great service, recovery is not a one-size-fits-all thing. Not all rehab programs are a good fit for all people, and if you take the time to find the program that is right for you or your loved one, it will pay off in the end. Addiction rehab programs are also available that tailor the therapy for individuals from specific demographic groups or with additional treatment needs, such as adolescents, people with co-occurring mental or physical illnesses, or people with gender-specific preferences, such as in a female-only rehab.
Gathering Information for the Helpline
Before calling our hotline, there is some information you'll want to compile. You will provide this info to the admissions consultant that answers the phone, and they may be able to use your individual report to guide the rehab search. You should know the following, whether you're calling for yourself or a loved one:
Medical concerns, such as pregnancy, or psychiatric conditions, such as depression
Special population information, such as LGBTQ or veterans
Insurance company, plan type, and policy number
What substance or substances are being abused
Duration of substance abuse
Plans to travel to the treatment center
Getting Help for Drug or Alcohol Addiction
Admitting that you need help with a drug or alcohol problem can be scary, but making a short-term commitment to a 30-day addiction rehab program can help ease your fears. A short rehab program lasting only 28 or 30 days is a relatively short time commitment, but the rewards of sobriety can be lifelong. Sometimes a 30-day addiction rehab program is just what a person needs to get started on the path to sobriety.
Finding the right addiction rehab can be overwhelming, but help is available. Recovery is possible and can start with a simple phone call.