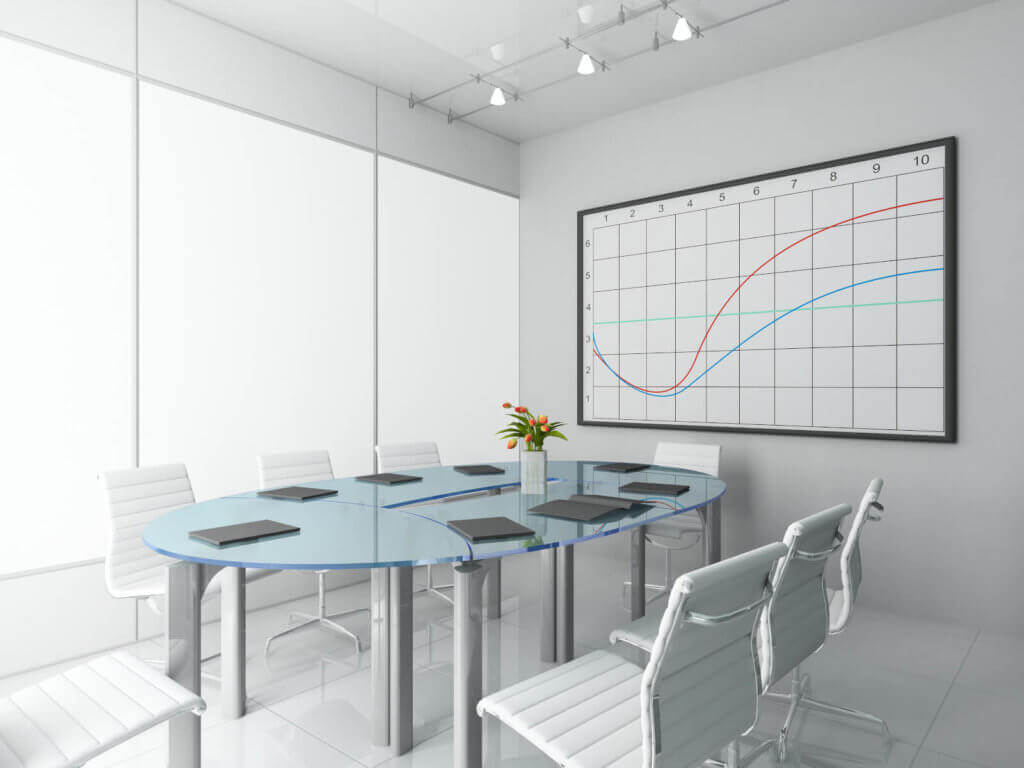 Alcoholics Anonymous from the Beginning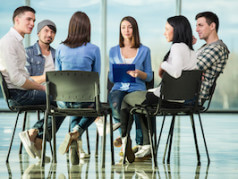 Founded by Bill Wilson and Dr. Bob Smith (both recovering alcoholics) in 1935, Alcoholics Anonymous began as a community-based fellowship to encourage sobriety for other recovering alcoholics. The pair developed the 12 steps to govern AA meetings, and later introduced the 12 traditions to help further define the group's purpose.
Today, Alcoholics Anonymous boasts more than 2 million active members worldwide, with more than 50,000 groups nationwide. The original steps are still in tact and many former addicts credit the group with helping them through recovery.
What to Expect from an AA Meeting
Making the decision to go to an AA meeting can be intimidating and extremely uncomfortable, especially for someone who has no idea what to expect. It involves going outside of your comfort zone, admitting to a room full of strangers you have a problem and need help getting better.
Fortunately, every AA participant knows exactly how you feel. The organization itself was founded by recovering alcoholics and that model has held true through today. Every person involved in AA has been through it before, cultivating a unique feeling of community and understanding among the recovering addicts.
Attendees of an AA meeting will be welcomed into the group. Discussion among new attendees is encouraged but not required. AA understands some people may not feel comfortable sharing intimate details during their first visit. As time goes on, most people find great healing and therapy through the open and honest discussions these meetings provide.
"Closed" vs. "Open" Meetings
In a closed AA meeting, the only people who may attend are those who are recovering addicts (or those interested in learning more about overcoming their addiction). Open meetings allow the attendance of friends, spouses and family members. Whether you decide to go to a closed or open meeting depends exclusively on what you're comfortable with. Some people would rather keep their recovery separate from the rest of their life. Others thrive on the support that loved ones can provide during meetings.
The 12 Steps
Now the standard for nearly all addiction recovery groups, the 12 steps originated in Alcoholics Anonymous. The steps are presented in linear fashion, but participants see them as an ongoing circle. Steps may be revisited until the recovering addict is comfortable in that stage of their recovery process.
The first step requires admitting you have a problem, and need help in overcoming it. Subsequent steps include making a decision to quit; admitting to yourself and others your wrongs; making amends for wrongdoings; and commitment to continuous improvement. Read more about the 12 steps here.
Oppositions to AA
Because of the discomfort associated with attending an AA meeting, many people will come up with reasons not to attend. Some of the common oppositions people have are:
They don't think it will help.
They're afraid of seeing someone they know.
They aren't sure they have a problem.
Although these excuses may seem huge to people who are already nervous about attending a meeting, the real thing to focus on is why you were considering going in the first place.
Bottom line: if you think there's a problem, you're probably right. There's no harm in going to a meeting if it means potentially saving you from years of heartache caused by your addiction.
Finding an Alcoholics Anonymous Group
Regardless of where you live, there is bound to be an AA group nearby. Most groups meet regularly, so you can go sooner rather than later. Decide whether you want to do a closed or open meeting and in what area, and you can find one online through our meeting finder.
Let us help you find an AA group today.