Revive Detox Center
Addiction Treatment Address
Address:

10542 South U.S. Highway 1

City:

State:

Zip Code:

34952
Overview
Revive Detox Center is a premier recovery center located in the Treasure Coast of Florida. We are clinically driven using evidence based treatment plans. Our program is spiritually centered and developed to restore the many lives of individuals affected by alcohol and drug addiction. Understanding the essence of client advocacy is the cornerstone of our philosophy.

Revive Detox Center Photos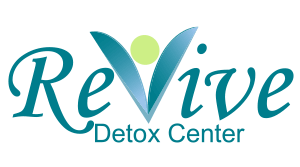 Special Programs/Groups Offered
Persons with co-occurring mental and substance abuse disorders,Lesbian gay bisexual or transgender LGBT clients,Veterans,Active duty military,Military families,Seniors or older adults,Adult women,Adult men,Persons with HIV or AIDS,Persons who have experienced trauma,Transitional age young adults
License/Certification/Accreditation
State substance abuse agency,State mental health department,State department of health
Payment/Financial/Insurance Details
Cash or self-payment,Private health insurance
Age Groups Accepted
Young adults,Adults
Gender Accepted
Female,Male
Exclusive Services
DUI DWI clients
Ancillary Services
PsychiatricNon-nicotine smoking tobacco cessation medications,PsychiatricAlcohol Detoxification,PsychiatricBenzodiazepines Detoxification,PsychiatricCocaine Detoxification,PsychiatricMethamphetamines Detoxification,PsychiatricOpioids Detoxification,Individual counseling offered,Group counseling offered,Family counseling offered,Marital couples counseling offered,PsychiatricAftercare continuing care,Breath analyzer or blood alcohol testing,PsychiatricComprehensive mental health assessment,PsychiatricComprehensive substance abuse assessment,Drug or alcohol urine screening,PsychiatricDischarge Planning,PsychiatricEarly intervention for HIV,Employment counseling or training,HIV or AIDS education counseling or support,Health education services other than HIV AIDS or hepatitis,HIV testing,PsychiatricMental health services,PsychiatricOutreach to persons in the community,Substance abuse education,Screening for Hepatitis B,Screening for Hepatitis C,PsychiatricSelf-help groups,Screening for mental health disorders,Screening for substance abuse,Social skills development,STD testing,PsychiatricTransportation assistance,Hepatitis education counseling or support,TB screening,PsychiatricCase management,PsychiatricHousing services,PsychiatricNicotine replacement therapy,PsychiatricConsumer-run peer-support services,Screening for tobacco use,PsychiatricSmoking tobacco cessation counselling
Treatment Center Settings
Outpatient,Outpatient detoxification,Outpatient methadone buprenorphine or naltrexone,Outpatient day treatment or partial hospitalization,Intensive outpatient treatment,Regular outpatient treatment
Facility Smoking Policy
Smoking permitted in designated area
Type of Care
Substance abuse treatment,Detoxification,Buprenorphine used in treatment,Naltrexone oral,Vivitrol injectable Naltrexone,Do not treat opioid addiction,Medications for psychiatric disorders
Treatment Approaches
Cognitive behavioral therapy,Dialectical behavioral therapy,Substance abuse counseling approach,Trauma-related counseling,Rational emotive behavioral therapy,12-step facilitation approach,Brief intervention approach,Contingency management motivational incentive,Motivational interviewing,Anger management,Martix Model,Relapse prevention
Facility Operation
Private organization
Payment Assistance Available
Non Profit Organization;
Treatment Facility Website
Contact This Substance Abuse Treatment Facility
Phone Number Main: (772) 800-2100
Treatment Contact Address
Add or Fix the Facility Information
FreeCenters.org is a third-party resource for consumers seeking free or affordable addiction treatment. You can tell us via [email protected] about incorrect business details, wrong road names, incorrect phone numbers, or other data errors on this page.
Is this treatment center really free?
Most of the listings on this website are free; however, we decided it would also be helpful for our visitors to see sliding scale treatment centers and low cost rehab centers for low income persons.
Free Addiction Rehab Centers Near Revive Detox Center
User Reviews
( Add Your Review )
Please note: Anyone attempting to manipulate or spam our system(ranking, reviews and others) or the providers' own listing pages risks having all content removed.