Jesus IS Residential Drug Treatment
Overview
90 day residential drug and alcohol rehabilitation program located in Levy County. (Christian-based)
HOURS: Mondays through Friday 9am-4pm
INTAKE PROCEDURE:Phone
FEES:$25/day basic needs charge.
Information for those Interested in the Program

AGE: No one under twenty. MUST HAVE STATE PICTURE I.D. TO ENTER PROGRAM

COMMITMENT: 90 days minimum

LOCATION: A country setting 42 Daisy Street, Inglis, Florida 34449
Intersection of Hwy 40 and 19, near the west coast of Florida

TELEPHONE: (352) 447-2731 Interviews (352) 447-2739

REQUIREMENTS PRIOR TO ENTERING THE PROGRAM:
TELEPHONE INTERVIEW ONLY (NOT COLLECT) 352-447-2739
Court, dentist and doctor appointments taken care of before entering program.
No depression or psych. medication allowed.

FACILITIES: Homelike setting, beds for 32 men and 16 women. Residents must be able to participate in work assignments and are responsible for their personal needs and cleanliness. WE ONLY HOLD A BED FOR 24 hours. We have limited space, pack accordingly.

NEEDS: ORIGINAL King James Bible Only (not New King James, NIV, etc.)
Flashlight, towels, wash cloths and clothes pins
Rain Poncho or small umbrella

DRESS CODE: No shorts,Capri's, muscle shirts, sleeveless shirts, tight fitting clothing, bathing suits, sweat suits, etc. Skirts & dresses no shorter than 3 ? above ankle and all women's blouses, shirts, sweaters, ect. must be long(fingertip length) and baggie. (Ladies need ?? to full-length bath robe.)

Do not bring any reading material except the KJV Bible. No radios or cell phones allowed. You may have a CD or cassette player without radio. Do not bring any tapes. Only authorized tapes may be listened to. Do not bring any valuables with you.
Laundry soap, toilet paper, hygiene products, shower shoes, work clothes and semi-dress clothing for services.
You will need notebooks, pencils or pens, stamps and envelopes.
A personal insulated drinking cup with a Snap-On lid.
Calling cards and important telephone numbers and addresses.
Toiletries: Tooth brush, paste, shampoo, shave cream, soap, razors, comb, brush, etc.
Absolutely no cologne, aftershave, mouthwash, pump hair spray or body spray.

FINANCES: There is no charge for room and board.

Residents may need money for personal needs such as stamps, toiletries, etc. Money sent to residents must be MONEY ORDERS made payable to resident's name in an envelope addressed to JESUS IS! Ministries, PO Box 1110, Inglis, FL 34449. All cash and/or money orders are to be turned into the office immediately. WITHHOLDING MONEY OR MONEY ORDERS ARE GROUNDS FOR IMMEDIATE DISMISSAL. Store runs for personal needs are made on Friday. Money orders need to be in by Wednesday.
RULES AND REGULATIONS: Be obedient and respectful to those in charge.
Common sense rules - no fighting, cursing, cheating, lying, stealing, etc.
No relationships, contact or communication between the men and women in the program.
A list of rules will be read to incoming residents.

FAMILIES: Family may not bring any store items to residents or send care packages. Family may only send stamps, phone cards and cash/money orders. All items must be purchased by us.

NO RESIDENT MAY HAVE A VEHICLE ON PROPERTY

IF YOU MAKE A COMMITMENT TO STAY HERE FOR 90 DAYS AND WALK OFF THE PROPERTY, YOU ARE AUTOMATICALLY OUT OF THE PROGRAM AND ARE BARRED FROM RETURNING TO THE PROGRAM FOR ONE FULL YEAR.

PLEASE RESPECT OUR DRESS CODE
FULL LENGTH PANTS - NO SHORTS OR CAPRIS
LONG BAGGY SHIRTS - FINGERTIP LENGTH (NO TANKS OR SLEEVELESS SHIRTS)
SKIRTS & DRESSES NO MORE THAN 3 ? ABOVE ANKLE

PACKING LIST: MUST HAVE PICTURE ID

Over-counter-daytime-alcohol free meds allowed (ex: tylenol, alieve, dayquil, tums, allergy/sinus, acid reflux and vitamins. (Please bring your own.) - no PM meds
TOWELS & WASH CLOTHS
CLOTHES PINS, LAUNDRY SOAP, TOILET PAPER
?? TO FULL LENGTH BATHROBE - SHOWER SHOES
TENNIS SHOES (FULL SHOE FOR OUTSIDE)
ORIGINAL AUTHORIZED KING JAMES BIBLE ONLY
PERSONAL HYGIENE - SOAP, TOOTH PASTE, SHAMPOO, RAZORS, DENTURE CREAM, FEMININE PRODUCTS, ETC.
NO COLOGNE, PERFUME, BODY SPRAY OR PUMP HAIRSPRAY - HAIRSPRAY MUST BE AEROSOL (NO PRODUCTS CONTAINING ALCOHOL)
MAKE-UP & HAIR PRODUCTS, CURLING IRONS, BLOW DRYERS & NAIL POLISH ARE PERMITTED
INSULATED DRINKING CUP WITH SNAP ON LID
RAINCOAT, FLASHLIGHT & MONEY FOR STORE RUN



(Visitors may not send care packages or bring any item to the resident at visitation.) Only food allowed for visit.
NOT ALLOWED

ANY OTHER BIBLE THAN THE ORIG. KJV
NO DEPRESSION MEDS, PSYCH MEDS OR PM MEDS
NO MOUTHWASH (NOT EVEN ALCOHOL FREE)
NO RADIOS, CELL PHONES, ALARM CLOCKS, BURNT CD'S, MP3, TEACHING TAPES OR POCKET KNIVES
NO BOOKS OF ANY KIND - NOT EVEN CHRISTIAN
NO MAGAZINES, COMPUTER PRINT OUTS, NEWSPAPERS OR NEWSPAPER ARTICLES, NO GUM



90 day residential drug and alcohol rehabilitation program located in Levy County. (Christian-based)


HOURS:Mon-Friday 9am-4pm
INTAKE PROCEDURE:Phone
FEES:$25/day basic needs charge.
Jesus IS Residential Drug Treatment Photos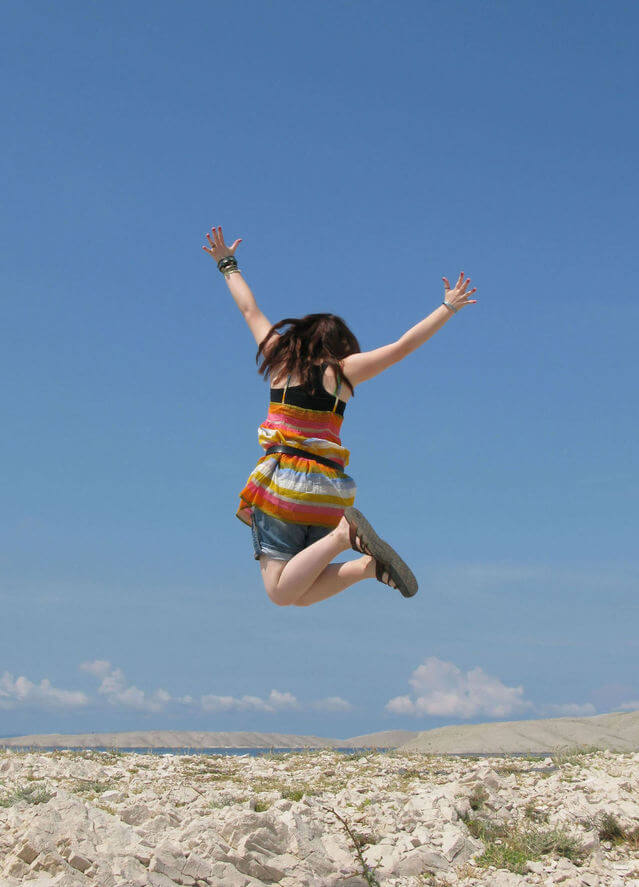 Payment Assistance Available
Non Profit Organization;
Treatment Facility Website
Contact This Substance Abuse Treatment Facility
Phone Number Main: (352) 447-2731
Treatment Contact Address
Add or Fix the Facility Information
FreeCenters.org is a third-party resource for consumers seeking free or affordable addiction treatment. You can tell us via [email protected] about incorrect business details, wrong road names, incorrect phone numbers, or other data errors on this page.
Is this treatment center really free?
Most of the listings on this website are free; however, we decided it would also be helpful for our visitors to see sliding scale treatment centers and low cost rehab centers for low income persons.
Free Addiction Rehab Centers Near Jesus IS Residential Drug Treatment
User Reviews
( Add Your Review )
Please note: Anyone attempting to manipulate or spam our system(ranking, reviews and others) or the providers' own listing pages risks having all content removed.