Fort Worth Long-term Adult Inpatient Programs - Cenikor
Addiction Treatment Address
Address:

2209 South Main

City:

State:

Zip Code:

76110
Overview
Cenikor Foundation wants to provide assistance to any individual seeking to overcome their addiction. We aim to be as cost-effective as possible in delivering the highest level of care, and we work closely with patients, families, partners and insurance companies to establish feasible payment plans. We can provide a number of payment options and will work with the individual. Fees for services vary. Services are provided on a sliding scale based on income. Self-payment, state funding and most insurance plans are accepted.

The main requirement to be accepted into Cenikor's adult long-term treatment facilities is simple, but profound: you must have a strong desire to change. The program is designed for people who are physically ready, mentally capable and willing to participate in all aspects of the recovery program, including education and workforce development.

Cenikor's inpatient therapeutic community model uses peer influence and clinical counseling to help residents change attitudes, behaviors and perceptions associated with substance abuse. Employment is vital to recovery; our Workforce Development program provides a centralized, comprehensive career and adult education center for all residents. Workforce Development empowers residents to take control of their own career development and job search by providing the necessary knowledge, tools and resources to be competitive in today's job market.

The long-term program lasts for approximately 18 to 24 months. Long-term treatment is offered in Baton Rouge, Louisiana; Deer Park, Texas and Fort Worth, Texas.

Our Program

Cenikor is committed to helping people deal with behavioral health issues and addictions. We help more than 1,000 people a week achieve better health and better lives.
Cenikor's residential recovery services are different than other providers in three major ways:
The Cenikor program is an 18 month Therapeutic Community (TC), with an additional 3 to 6 months of re-entry. Cenikor is not a quick fix, but for those who are truly serious about changing their life, Cenikor can be very effective.
Everyone works at a Cenikor-partnered business or within the facilities. Work is part of primary recovery and assists the client to reclaim or develop a healthy work ethic.
Substance abuse recovery services are offered at a one-time non-refundable $450 admissions fee for in-state applicants and $1,500 for out-of-state applicants, plus the cost of transportation to our facility, with no additional cost. The cost of effective services for people who have been struggling with alcohol and drug abuse for a long time is expensive. This cost is supplemented by income received from clients who work on jobs provided by Cenikor's community business partners.

Admission Requirements
If you are at least 18 years of age and have a strong desire to change your lifestyle, then you have met the two basic criteria of being admitted into Cenikor's Therapeutic Community. Once you have a admissions scheduled, please click the button to the right for information on item to bring to treatment.

Acceptance Criteria
Physically ready, mentally capable, and willing to participate in all aspects of the recovery program, including work therapy.
Have a medical release from a licensed physician if any medical problems might prevent full participation.
Admit a substance abuse dependency problem and demonstrate a desire to achieve a substance-free lifestyle.
Notify parole or probation before meeting with Cenikor (if applicable).
Be willing to earn a General Equivalency Diploma (GED), if a high school diploma has not been obtained.
Complete detox before being admitted to Cenikor. We can refer an appropriate facility, if detox treatment has not been done.
Willingness to follow the rules and guidelines of the Cenikor program.
Able to interact in a positive manner with all races, creeds, nationalities, and ages.
Not have a criminal record of the following offenses: repeated violent offenses, sexual offenses, crimes against children, and arson.
Not have a diagnosis or are undergoing treatment for depression or suspected suicidal and/or homicidal tendencies. We can refer an appropriate facility or agency for these special needs.



Fort Worth Long-term Adult Inpatient Programs - Cenikor Photos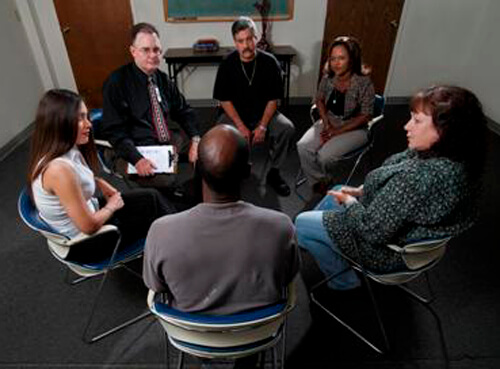 Payment Assistance Available
Non Profit Organization;
Treatment Facility Website
Contact This Substance Abuse Treatment Facility
Phone Number Main: (888) 236-4567
Treatment Contact Address
Add or Fix the Facility Information
FreeCenters.org is a third-party resource for consumers seeking free or affordable addiction treatment. You can tell us via [email protected] about incorrect business details, wrong road names, incorrect phone numbers, or other data errors on this page.
Is this treatment center really free?
Most of the listings on this website are free; however, we decided it would also be helpful for our visitors to see sliding scale treatment centers and low cost rehab centers for low income persons.
Free Addiction Rehab Centers Near Fort Worth Long-term Adult Inpatient Programs - Cenikor
User Reviews
( Add Your Review )
Please note: Anyone attempting to manipulate or spam our system(ranking, reviews and others) or the providers' own listing pages risks having all content removed.