Overview
Our 12/12 Program is a faith-based 12-step program based on Galatians 5:1: ?It is for freedom that Christ has set us free. Stand firm then, and do not let yourselves be burdened again by the yoke of slavery. ?
12/12 is not a treatment program, but an alternative solution for those who are willing to choose a better way of life based on Christian values.
- Steps 1, 2 & 3: Make peace with God
- Steps 4, 5, 6 & 7: Make peace with ourselves
- Steps 8 & 9: Make peace with others
- Steps 10 & 11: Maintain peace with God, ourselves and others
- Step 12: Share peace with others who are searching
Who the Program is For
Men who are seeking to overcome substance dependence or abuse in a structured, therapeutic environment that offers life skills, stability, spirituality and recovery.
Program Structure
The 12-week program starts off with a Scripture-based orientation, followed by exploration of the 12 steps toward recovery and freedom through Christ. Throughout the program, students are encouraged to attend church and Bible studies. They are also offered several life skills classes, such as anger management, communications, conflict resolution and personal finance.
Program Benefits
Knowing how and why you do the things you do under the influence of drugs and alcohol is very important, and provides a solution for true recovery. An addict or alcoholic cannot fully experience God and submit to His will unless he has truly surrendered. 12/12 will help you break free from the bondages that have plagued your life and achieve victory so you can become a productive member of society.

Download an application at the website link provided above.
Payment Assistance Available
Non Profit Organization;
Is this treatment center really free?
Most of the listings on this website are free; however, we decided it would also be helpful for our visitors to see sliding scale treatment centers and low cost rehab centers for low income persons.
Top Rehab Centers Near Springfield, MO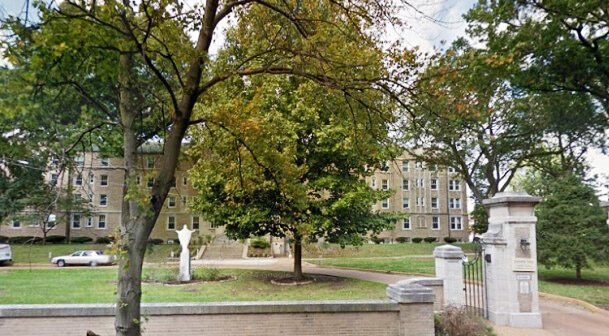 325 North Newstead, Saint Louis 63108
Center Desc: Queen of Peace Center offers a variety of family-centered behavioral health treatment programs including comprehensive substance abuse treatment and rehabilitation, clinical services to clients and their family members, pregnant and postpartum suppor
User Reviews: Queen of Peace Center was very helpful in all aspects of recovery. Queen of Peace Center is a rehabilitation facility which gives their patients many different programs to chose from to help them become sober. I would definitely recommend it. Wonderful facility! Queen of Peace Center offers the latest technology. This facility has much more amenities than any other facility that I have gone to in the past.
User Reviews
Please note: Anyone attempting to manipulate or spam our system or the providers' own listing pages risks having all content removed.