Counseling and Recovery Services
Overview
Counseling and Recovery Services provides substance abuse treatment services for adult men and women in an outpatient setting. These services include behavioral therapy, trauma related counseling, individual and group counseling, family and marital counseling, motivational interviewing, anger management and relapse prevention. Types of payment accepted for these services include cash or self payment. Please contact Counseling and Recovery Services for more information on their services and fees.

Counseling and Recovery Services Photos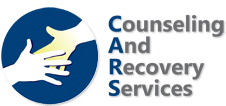 Special Programs/Groups Offered
Pregnant postpartum women
Gender Accepted
Female,Male
Age Groups Accepted
Young adults,Adults
Type of Care
Substance abuse treatment,Methadone maintenance,Methadone,All Clients in Opioid Treatment Program,SAMHSA-certified Opioid Treatment Program
License/Certification/Accreditation
State substance abuse agency,State department of health,Commission on Accreditation of Rehabilitation Facilities
Payment/Financial/Insurance Details
Cash or self-payment
Payment Assistance Available
Non Profit Organization;
Facility Operation
Private organization
Treatment Center Settings
Outpatient,Outpatient methadone buprenorphine or naltrexone
Ancillary Services
Individual counseling offered,Drug or alcohol urine screening,PsychiatricDischarge Planning,Screening for substance abuse,TB screening
Facility Smoking Policy
Smoking permitted in designated area
Exclusive Services
Methadone clients only
Treatment Approaches
Cognitive behavioral therapy,Dialectical behavioral therapy,Substance abuse counseling approach,12-step facilitation approach,Motivational interviewing,Relapse prevention
Treatment Facility Website
Contact This Substance Abuse Treatment Facility
Phone Number Main: (281) 351-8585
Treatment Contact Address
Add or Fix the Facility Information
FreeCenters.org is a third-party resource for consumers seeking free or affordable addiction treatment. You can tell us via [email protected] about incorrect business details, wrong road names, incorrect phone numbers, or other data errors on this page.
Is this treatment center really free?
Most of the listings on this website are free; however, we decided it would also be helpful for our visitors to see sliding scale treatment centers and low cost rehab centers for low income persons.
Free Addiction Rehab Centers Near Counseling and Recovery Services
User Reviews
( Add Your Review )
Please note: Anyone attempting to manipulate or spam our system(ranking, reviews and others) or the providers' own listing pages risks having all content removed.