Centerstone of Florida Addiction Center
Addiction Treatment Address
Overview
Centerstone Addiction Center provides residents with the therapy, support and tools that sustain a personal path to recovery. The program focuses on individual challenges and triggers to support your personal situation. Located on a 16-acre former county park, we offer wellness and healing. Services include individual counseling, group counseling and education, leisure and recreation, spirituality, vocational counseling, occupational therapy, nutrition, expressive arts, 12 Step Meetings, and relapse prevention. Centerstone's medical staff attends to co-occurring mental and physical health concerns.

Centerstone of Florida Addiction Center Photos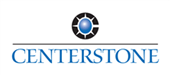 Gender Accepted
Female; Male;
Treatment Center Settings
Inpatient section of hospital; Residential treatment program; Outpatient addiction treatment services; Short term residential treatment program; Residential detox care; Outpatient medically assisted treatment services (e.g. methadone, buprenorphine or naltrexone); PHP (partial hospitalization programs) or outpatient day addiction treatment services; Intensive outpatient (IOP) addiction treatment services; General outpatient addiction treatment services; Inpatient detox section of a hospital; Inpatient treatment section of a hospital; Psychiatric hospital;
Type of Care
Drug & Alcohol Addiction Treatment; Drug & Alcohol Detoxification Program; Offers Buprenorphine maintenance; Offers Buprenorphine used in treatment; Oral form of Naltrexone; Buprenorphine and/or naltrexone offered; Offers detox for alcohol; Detox for benzodiazepines; Offers detox for cocaine; Offers detox for methamphetamines; Offers detox for opioids; Offers individual counseling; Offers group counseling; Offers counseling for families; Offers couples counseling;
Age Groups Accepted
Young adults ages 18 to 35; Adults ages 36 to 64;
Language Services
Services available to those who are hard of hearing or are deaf;
Facility Smoking Policy
Smoking is prohibited;
Special Programs/Groups Offered
Persons with co-occurring mental and substance abuse disorders; Lesbian, gay, bisexual, or transgender (LGBT) clients; Veterans; Active duty military; Military families; Clients referred from the court/judicial system; Seniors or older adults; Pregnant/postpartum women; Adult women; Adult men; Persons with HIV or AIDS; Persons who have experienced trauma; Persons who have experienced sexual abuse;
Payment Assistance Available
Non Profit Organization; Accepts cash or self-payment; Accepts medicaid; Accepts medicare; Accepts state financed health insurance plan other than Medicaid; Accepts private health insurance plans (call center for specific plans accepted); Accepts military insurance (such as Tricare); Funded through the government; Sliding fee scales is available (please call with clinic for specifics);
Treatment Approaches
Cognitive behavioral therapy (CBT); Dialectical behavioral therapy; Addiction treatment counseling therapy; Trauma-related counseling; Rational emotive behavioral therapy; 12-Step based treatment approach; Brief intervention approach; Motivational interviewing; Counseling for anger management; Relapse prevention planning;
Facility Operation
Privately owned;
License/Certification/Accreditation
State substance abuse agency; State mental health department; Hospital licensing authority; The Joint Commission;
Primary Focus of Provider
Dual Diagnosis Drug & Alcohol Addiction Treatment;
Treatment Facility Website
Contact This Substance Abuse Treatment Facility
Phone Number Main: (941) 782-4150
Treatment Contact Address
Add or Fix the Facility Information
FreeCenters.org is a third-party resource for consumers seeking free or affordable addiction treatment. You can tell us via [email protected] about incorrect business details, wrong road names, incorrect phone numbers, or other data errors on this page.
Is this treatment center really free?
Most of the listings on this website are free; however, we decided it would also be helpful for our visitors to see sliding scale treatment centers and low cost rehab centers for low income persons.
Free Addiction Rehab Centers Near Centerstone of Florida Addiction Center
User Reviews
( Add Your Review )
Please note: Anyone attempting to manipulate or spam our system(ranking, reviews and others) or the providers' own listing pages risks having all content removed.