Provider Subtitle
Charlotte Merrits Ottley Trans Women
Overview
The programs mission is to reduce the negative impact of alcohol and drug use, abuse and dependency in the Black Communities, families and individuals by providing or ensuring the delivery of quality chemical dependency and related services.

Facility Operation
State Government
License/Certification/Accreditation
State substance abuse agency,State mental health department,State department of health,Hospital licensing authority,The Joint Commission
Primary Focus of Provider
Charlotte Merrits Ottley Trans Women
Payment/Financial/Insurance Details
Cash or self-payment,Medicaid,Federal or any government funding for substance abuse programs
Special Programs/Groups Offered
Adult women,Transitional age young adults
Facility Smoking Policy
Smoking permitted in designated area
Age Groups Accepted
Young adults,Adults
Ancillary Services
PsychiatricTreatment for gambling disorder,Individual counseling offered,Group counseling offered,Family counseling offered,PsychiatricAftercare continuing care,PsychiatricAssistance with obtaining social services,PsychiatricChild care for clients children,PsychiatricComprehensive substance abuse assessment,Drug or alcohol urine screening,PsychiatricDischarge Planning,PsychiatricEarly intervention for HIV,HIV or AIDS education counseling or support,Health education services other than HIV AIDS or hepatitis,HIV testing,PsychiatricInterim services for clients,PsychiatricOutreach to persons in the community,Substance abuse education,PsychiatricSelf-help groups,Screening for mental health disorders,Screening for substance abuse,Social skills development,STD testing,PsychiatricTransportation assistance,Hepatitis education counseling or support,PsychiatricCase management,PsychiatricHousing services,PsychiatricConsumer-run peer-support services,Screening for tobacco use
Treatment Center Settings
Outpatient,Outpatient detoxification,Outpatient methadone buprenorphine or naltrexone,Outpatient day treatment or partial hospitalization,Intensive outpatient treatment,Regular outpatient treatment
Treatment Approaches
Cognitive behavioral therapy,Substance abuse counseling approach,Trauma-related counseling,12-step facilitation approach,Brief intervention approach,Motivational interviewing,Relapse prevention
Language Services
Services for the deaf and hard of hearing
Payment Assistance Available
Non Profit Organization; Sliding fee scale fee is based on income and other factors,Payment assistance check with facility for details
Type of Care
Substance abuse treatment,Detoxification,Accepts clients on opioid medication
Is this treatment center really free?
Most of the listings on this website are free; however, we decided it would also be helpful for our visitors to see sliding scale treatment centers and low cost rehab centers for low income persons.
Top Rehab Centers Near Saint Louis, MO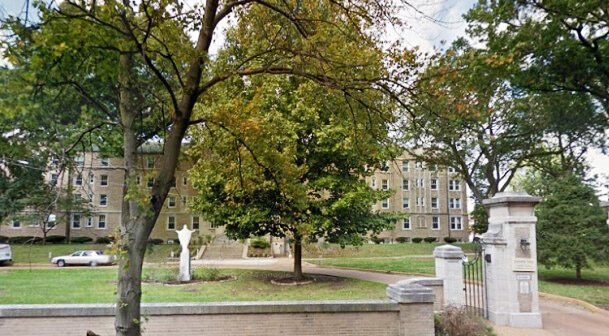 325 North Newstead, Saint Louis 63108
Center Desc: Queen of Peace Center offers a variety of family-centered behavioral health treatment programs including comprehensive substance abuse treatment and rehabilitation, clinical services to clients and their family members, pregnant and postpartum suppor
User Reviews: The staff here will go out of there way to make sure you get the best treatment and aftercare and will help you get set up for what you need for when you get out. This truly is a VIP program. They are supportive. The facility is well kept and clean with plenty of space for patients to do activities. Staff is wonderful and great people. My counselor was hard on me but that is what I needed.
User Reviews
Please note: Anyone attempting to manipulate or spam our system or the providers' own listing pages risks having all content removed.