5689 South Redwood Road
Salt Lake City
Utah
84123
Overview
Alpine Centers is one of the leading outpatient treatment centers in Utah. We offer a wide range of personalized treatment programs that will treat and manage your addiction or mental illness. Let Alpine Centers be your first step on the road to recovery. We'll guide you through every step of the way to find a personalized treatment plan to fit you or your loved one's needs. Alpine Centers' Outpatient Treatment Services are designed for those who struggle with addiction but must meet the demands of a busy lifestyle. Group and individual treatment sessions are tailored around your schedule. We have morning and evening sessions that are focused on designing and implementing strategies to prevent relapse and support long term sobriety.

Alpine Center for Personal Growth Substance Abuse Outpatient Treatment Photos

License/Certification/Accreditation
State substance abuse agency; State mental health department; State department of health;
Gender Accepted
Female; Male;
Special Programs/Groups Offered
Persons with co-occurring mental and substance abuse disorders; Lesbian, gay, bisexual, or transgender (LGBT) clients; Seniors or older adults; Adult women; Adult men; Persons who have experienced trauma; Persons who have experienced sexual abuse; Persons who have experienced intimate partner violence, domestic violence; Transitional age young adults;
Facility Operation
Privately owned;
Facility Smoking Policy
Smoking is allowed in certain areas;
Treatment Center Settings
Outpatient addiction treatment services; Outpatient medically assisted treatment services (e.g. methadone, buprenorphine or naltrexone); PHP (partial hospitalization programs) or outpatient day addiction treatment services; Intensive outpatient (IOP) addiction treatment services; General outpatient addiction treatment services;
Age Groups Accepted
Young adults ages 18 to 35; Adults ages 36 to 64;
Type of Care
Drug & Alcohol Addiction Treatment; Offers Buprenorphine used in treatment; Oral form of Naltrexone; Provides Injectable Naltrexone (Vivitrol); Opioid Addiction Treatment without the use of medication; Clients accepted on opioid/methadone medication; Nicotine cessation treatment; Offers individual counseling; Offers group counseling; Offers counseling for families; Offers couples counseling;
Treatment Approaches
Cognitive behavioral therapy (CBT); Dialectical behavioral therapy; Addiction treatment counseling therapy; Trauma-related counseling; Rational emotive behavioral therapy; 12-Step based treatment approach; Brief intervention approach; Contingency management/motivational incentive; Motivational interviewing; Counseling for anger management; Martix Model; Community reinforcement plus vouchers; Relapse prevention planning;
Primary Focus of Provider
Dual Diagnosis Drug & Alcohol Addiction Treatment;
Payment Assistance Available
Non Profit Organization; Accepts cash or self-payment; Accepts medicare; Accepts private health insurance plans (call center for specific plans accepted); Accepts military insurance (such as Tricare);
Is this treatment center really free?
Most of the listings on this website are free; however, we decided it would also be helpful for our visitors to see sliding scale treatment centers and low cost rehab centers for low income persons.
Top Rehab Centers Near Salt Lake City, UT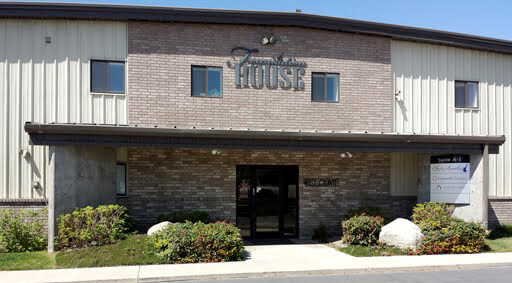 165 North 1330 West, Orem 84057
Center Desc: A V Y Counseling Services Strengthening Teens provides a mixture of mental health and substance abuse treatment programs for adult men and women in an outpatient setting. These services include but are not limited to behavioral therapy, motivational
User Reviews: I learnt to be myself and believed that only I can shape my life. The self-awakening is all I was looking for, and the staff of A V Y Counseling Services Strengthening Teens made it a reality for me. Good words, exercises, and activities helped me forget my addiction to drugs. I do not like the smell of the products I used to consume in my old days, and I am thankful for the same.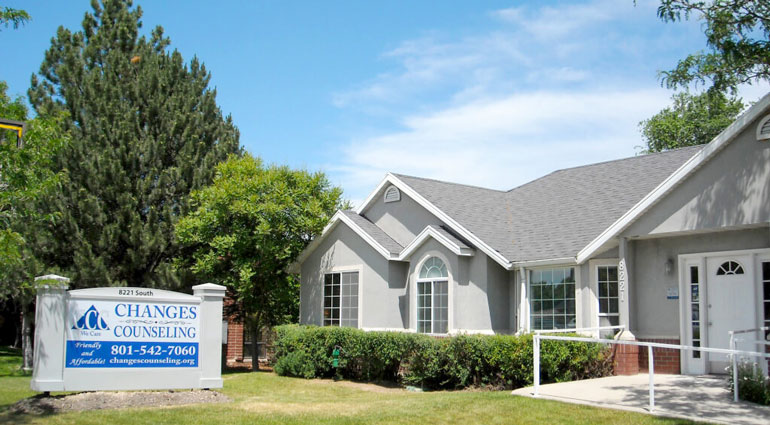 8221 South 700 East, Sandy 84070
Center Desc: At Changes we treat you with kindness and respect as we work together towards your healing or recovery. We provide treatment for court-ordered and private clients seeking IOP or Outpatient Alcohol & Drug counseling, Domestic Violence Survivors and of
User Reviews: Great program, all the staff cared about their profession and were very kind to all clients.
User Reviews
Please note: Anyone attempting to manipulate or spam our system or the providers' own listing pages risks having all content removed.